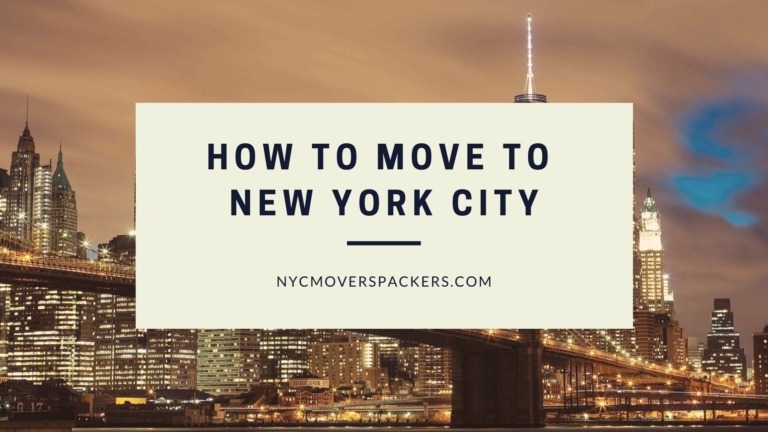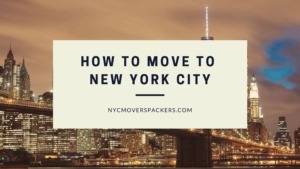 New York City is often referred to as "The City that never Sleeps" and for good reason.  It is a hub of activity and a melting pot of dozens of cultures.  Needless to say, you won't get bored living here.  However, few things are as difficult as moving into, out of, or within the Big Apple.  Even a small move from one apartment to another just down the block can be a challenging and oftentimes frustrating experience, especially if you try to move without the professional help of NYC Movers & Packers.  With our experience and expertise, we can show you how to move to NYC.
Why do people move to New York City?
Many individuals have moved to NYC because of career opportunities or just to pursue their aspirations and satisfy their needs for change.  The city consists of 5 boroughs, all of which feature some ethnically diverse communities.  In fact, estimates show that 40% to 45% of all borough residents were born in other countries.  You may feel like you've been thrown into a crowded, expensive, and highly competitive world initially.  But, in the end, you'll realize it was all worth it. Thus, regardless of the reason for your move, you're going to love living here eventually.
Should you hire professional movers when relocating to NYC?
Because of the challenges involved in getting around in NYC, it's always wise to hire a moving company.  The specialist at NYC Movers & Packers have been skillfully trained on how to move to NYC, whether you're moving within one of the 5 boroughs or moving into the city from out of state.  So, when you're moving those personal items that mean the most to you, you don't want to risk breaking or damaging anything in a DIY move.  Remember, professional movers can be held accountable for any item that gets broken or damaged in transit. Our crew takes care of all aspects of the move and ensures that your possessions are taken care of all through transit and delivery at your new address in NYC.
How do you prepare for a move to New York City?
We have helped hundreds of people move into, out of, and within NYC.  Needless to say, we've encountered just about every kind of move you can imagine.  If you're moving soon, here a few tips on how to move to NYC that could alleviate some stress and save you a headache or two:
Change you mailing address – you can do this online; just make sure you're Wi-Fi- enabled, especially if you're going to be working from home
Contact all creditors and companies that you make monthly payments to about your move as well as your bank, doctors and the HR department at your job
If you have school-aged children, get them transferred to their new school
Purge your current home of anything that you haven't used within the past 6 months to a year (no point dragging that stuff along if you're never going to use it)
Last but not least, contact NYC Movers & Packers and make arrangements for them to help with your move
Most importantly, try to relax and let us shoulder the burden for you.  This will enable you to take of other important things related to your move.
How much does it cost to move to New York City?
Right now, it is a great time to consider moving to NYC.  Landlords are more generous about move-in concessions and rents are declining.  As a result, the vacancy rate is increasing.  So, finding a place is going to be easier than usual.  Moving is difficult enough without having to worry about doing it all yourself.  If your budget allows for it, you'll be better off hiring NYC Movers & Packers to handle the physical burden involved with moving. It would allow your time to focus on other aspects of your life, while we shoulder the responsibility of the logistics of the relocation.
Furthermore, there are certain factors that will influence the cost of your move to New York City including:
time of year when you're moving
distance to cover for the move
number of additional relocation services required
number of movers or helpers needed
size of the move
Based on the above factors and current national averages, it will cost approximately $1,250 for a local move while a long-distance move of 1,000 mile or more will cost about $5,000 or more.  For an accurate amount, an in-house estimate will help you budget for your move and help you prepare for the expense. We will work with you on the costs and ensure that your move is smooth and easy on the pocket.
To learn more about how to move to NYC or to speak with a company specialist, call NYC Movers & Packers at your earliest convenience.