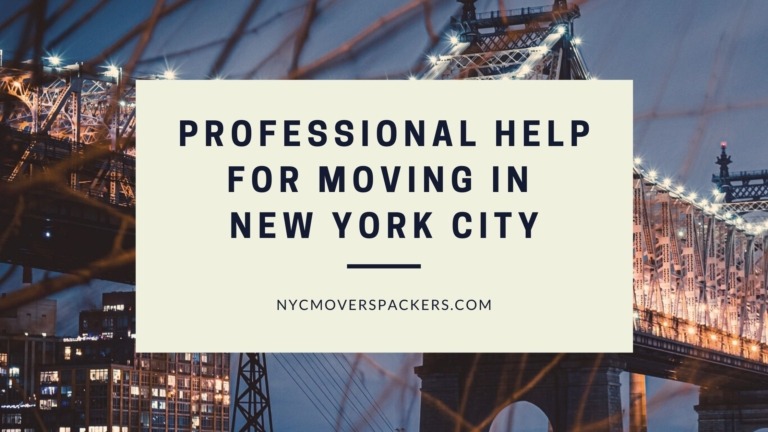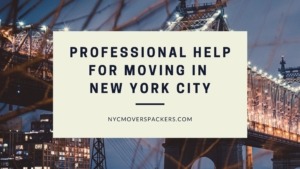 The relocation specialists at NYC Movers & Packers understand that moving in New York City can be a very stressful experience, even if you're just moving down the block to another apartment building.  The long list of requirements for a smooth transition to another property includes limited parking, strict city regulations, and traffic congestion.  So it's extremely important to know when is the best month to move in NYC.  We pride ourselves on being able to provide clients an extensive range of services and exceed their expectations in order to move them on time and on budget.
Why is moving in New York City so challenging?
Despite the fact that the moving specialists at NYC Movers & Packers have enjoyed a lengthy track record of successful local moves and long-distance relocations, it has been nothing short of challenging here in the Big Apple.  New York City is, without a doubt, one of the most difficult cities for operating a moving company.  Here's why:
Congested street traffic – moving companies must adhere to strict deadlines when helping clients relocate to a new location in New York City. However, getting stuck in heavy traffic can hinder completing that mission within the normal time frame.  This is one of the primary reasons we educate customers on the best month to move in NYC.
Few elevators – many apartment buildings in New York City were constructed before there were elevators. Consequently, the NYC Movers & Packers team must contend with carrying heavy boxes and pieces of furniture up multiple flights of stairs.  This can take a tremendous toll on the human body.  Plus, it takes a lot of extra time to finish the move.
Strict regulations – NYC is well-known for the restrictions they place on moving companies. There are numerous operating licenses to obtain.  These are not only costly; they are change constantly and must be kept up-to-date.
Weather-related challenges – if the above reasons weren't enough to deal with, you have the issue of unpredictable weather to contend with as well. When there's heavy rainfall or snowfall, it can be difficult to make it to the job.  A frequent delay because of bad weather is not an uncommon occurrence.
Despite these difficulties, hiring NYC Movers & Packers ensures a safer and more pleasant moving experience.  Fortunately, our moving team has extensive experience and expertise when moving in New York City.  So, if you've been thinking that a DIY move will save you money and time, we can assure you that this isn't always the case. There are too many complexities to handle and you might find later on that you didn't really save much. Plus, the hassle of running up and down the stairs with heavy boxes isn't actually your desire, isn't it? That is why if you do the math, you'll find that there is only a slight difference if you hire our moving service for your relocation.
Which is the best month to move in NYC?
It's no secret that trying to move to a new location in New York City can be an extremely stressful experience, especially if your lease is expiring soon and you have no other choice but to find a new home elsewhere.  When it comes to the best month to move in NYC, many individuals move during the winter months for the following 4 reasons:
Additional incentives to rent during winter – due to NYC's recent economic growth, apartment building owners have had an easier time finding tenants for their vacancies. Many will offer nice incentives for moving in during the winter such as gift cards from home improvement centers or flat-screen TV's.
Flexibility with lease starting dates – when moving in New York City during the months of May through September, move-in dates begin the minute the lease is signed. However, during the winter months, you'll be given more flexibility with those dates.
Lower rental prices – there are more than 500,000 college students that take up residence in NYC every year. When they finish their education in the middle of the school year (December, January) and move out, it results in lots of vacancies and much lower rental fees.
More opportunities for rental negotiations – due to a market slowdown in winter, most landlords and property management companies are desperate to attract more renters. Consequently, there may be an opportunity to negotiate one's rent.
The above information should give you a basic idea of the best month to move in NYC. As we have helped innumerable people move to and from NYC, if you are need clarifications or any assistance in planning the move, we'll be glad to be of assistance.
For more information about moving in NYC or to schedule an in-home estimate with one of our specialists, we encourage you to contact NYC Movers & Packers today.