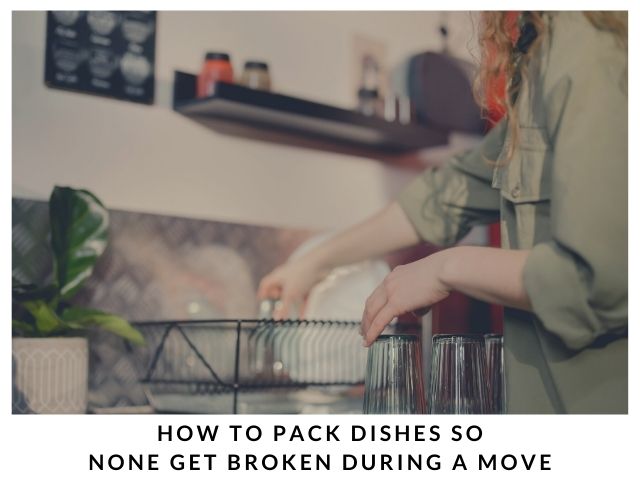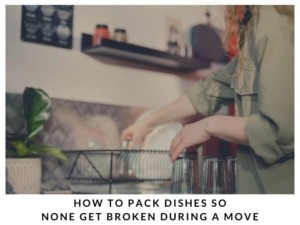 When preparing to move into your new home, you have a million things running through your mind at once.  You've already booked your moving day with a moving company (we hope it's NYC Movers & Packers) and it's time to focus on packing up the kitchen.  You have lots of nice dishware and glassware so you want to ensure that you take extra care when packing these items, especially the real fragile items like stemware.  The last thing you want is for any of these pieces to get broken or chipped while in transit.  Here are a few questions and answers regarding how to pack dishes when moving.
What should you do before you start packing up the kitchen?
Whenever you're packing up your dishes for moving, you don't want a lot of extra space remaining in those moving boxes, hence the reason for using wrapping paper to protect anything that is fragile or highly breakable.  While wrapping paper is essential to packing up these kitchen items, there are several other materials and supplies to consider including:
dish boxes
labels and markers
medium-sized boxes
packing tape
While you may be wondering about bubble wrap and newspaper, the moving specialists at NYC Movers & Packers don't always recommend them.  This is because rolls of bubble wrap can be somewhat costly and the ink from newspaper can stain your dishes. Thus, if you have expensive dishware, it is better to use other methods to pack it.
Why should you use "dish" boxes?
The nice thing about moving boxes is that they are available in a variety of sizes and types such as dish boxes, wardrobe boxes, etc.  Be sure that you acquire enough dish boxes for packing up your cups, bowls, and dinner plates.  Dish boxes are designed to accommodate dishes and fragile items because they're stronger and thicker than other moving boxes.  This enables them to absorb any shocks so that nothing gets broken in transit.
What is the best way to pack dishes?
If you're unsure about the best way to pack your dishes, NYC Movers & Packers has some helpful tips about how to pack dishes when moving.  This will help you keep plates from chipping and the stems on wine glasses from breaking.  There are 5 steps to packing dishes for moving:
Step 1 – assemble your dish boxes and use plenty of packing tape so the weight of the dishes doesn't break through it.
Step 2 – create a 6" cushion at the bottom of each box with crumpled up paper.
Step 3 – wrap each dish with wrapping paper, tape the paper to secure it, and put the dish in the box.
Step 4 – keep packing until the box is full. Use more crumpled up paper or soft fabrics to fill in all remaining spaces.  Be sure you pack the heavier items at the bottom and the lighter items at the top.
Step 5 – add another layer of crumpled up paper at the top for extra protection. Tape the box shut and label it for the kitchen.  Be sure to show which way the box should be loaded and mark it fragile.
Try to avoid making dish boxes too heavy as this is easy to do without knowing how much weight you are putting in them.  A good rule of thumb is to keep the weight to 40#. Additionally, if you are still worried about the dishes getting damaged, writing fragile in bold letters can help the movers know more about the boxes and where to place them when loading the truck.
How should bowls be packed?
Despite the difference in shape, bowls can be packed in similar fashion.  They're also the best dishware to start your packing with since there's no protruding handles or parts.  You can pack them in a bundle or individually.  Since stacking multiple pieces without wrapping them isn't recommended, NYC Movers & Packers suggests they are wrapped individually.  Wrap bowls in the same manner that you wrapped the plates. This will keep them safe.
What about cups, glasses, mugs, and stemware?
You can pack cups, glasses, and mugs in much the same way as bowls.  Fill them with crumpled up paper and then wrap them with a double layer of wrapping paper for more protection.  Stemware is a little trickier because it's more fragile.  Fill each piece with crumpled up paper, roll it up in two sheets or wrapping paper, then tape it tightly around the bowl part, stem, and base.