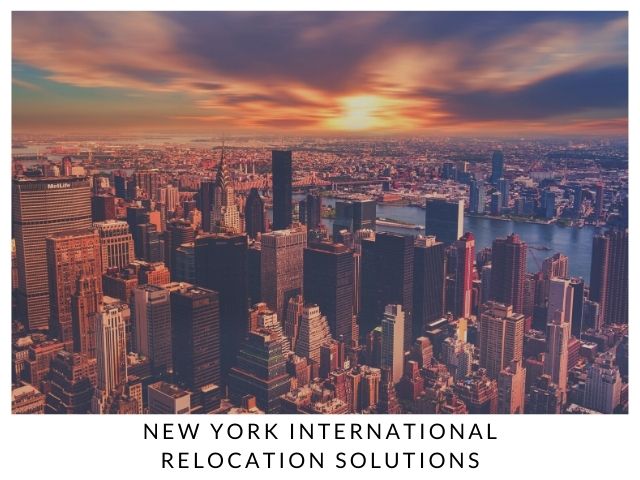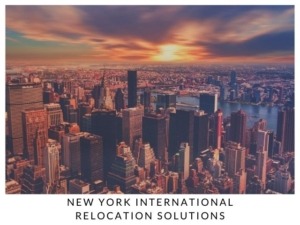 It goes without saying that moving can be one of the most stressful tasks in a person's life, especially if they attempt to move without professional help.  While some moves turn out to be relatively basic, others can be more complex and extremely difficult.  This is why it pays to hire the mover's services in east New York offered by NYC Movers & Packers.  We are a full-service moving company with years of experience in local, long-distance, and international relocations.
Are you moving locally within New York City?
Moving within the confines of NYC can be extremely challenging and stressful, even if you're just moving one or two blocks away.  There is so much to contend with besides planning and executing your move.  As an experienced, full-service moving company, we have had to deal with some very interesting scenarios in the past.  In fact, New York City presents moving companies with many challenges including:
Heavy traffic – this is one of the biggest issues for anyone moving in NYC, especially for movers' services in east New York such as NYC Movers & Packers. The traffic in all 5 boroughs can make it difficult to meet moving deadlines.  Because of this, we often recommend moving outside of business hours.
Not enough elevators – many older apartment buildings were constructed prior to the use of elevators. Consequently, we have to carry heavy furniture up and down many stairs which puts a huge strain on our bodies.
Strict regulations – moving companies are forced to obtain several licenses including a moving license from the New York City Department of Transportation. Not only is this a costly expenses, these licenses are constantly getting updated.
The weather – as if heavy traffic, a lack of elevators, and strict regulations weren't enough, there are certain times of the year when the weather hampers our moving efforts. This often causes cancellations and rescheduling of moving jobs.
Fortunately, our movers team in east New York has adapted to these challenges and is continually learning how to better serve our customers.
Do you need professional help with a long-distance relocation?
NYC Movers & Packers also specializes in long-distance or interstate moves as well as coast to coast relocations.  So, if a job opportunity arises in Los Angeles or Seattle, we're only a phone call away.  Our moving team can help with planning a long-distance move and ensure a smooth transition to your new Location.  Any moving company can handle a local move.  However, when moving long-distance, you need peace of mind knowing that your belongings will be safe and secure while in transit to your new home.  And that's exactly what our movers team in east New York does.
How much does it cost to hire professional movers?
Based on national averages, a local move will cost between $500 and $1,500 while a long-distance move can cost between $2,500 and $5,000 or more.  Furthermore, a cross-country move could cost significantly more.  Based on national averages and moving industry statistics, the following is a list of current moving costs based on the distance of the move and size of the home:
| | | | |
| --- | --- | --- | --- |
| / / / / / / / / / / / / / / / / | 1 bedroom | 2 to 3 bedrooms | 4 to 5 bedrooms |
| 50 miles or less | $250 to $700 | $700 to $1,400 | $1,500 to $5,000 |
| 250 miles | $800 to $2,400 | $1,500 to $4,000 | $2,000 to $4,800 |
| 1,000+ miles | $1,000 to $3,000 | $2,000 to $8,000 | $5,000 to $9,000 |
| 2,500+ miles | $1,500 to $4,000 | $3,500 to $8,000 | $8,500+ |
Naturally, the cost of your move could vary based on distance, cargo weight, how many movers are needed, moving services required, and the time of year.  (NOTE: availability and pricing may also be affected by the current COVID-19 pandemic).
However, we specialize in long distance, interstate and intrastate moving services, apart from facilitating international moves. The cost will naturally depend upon the number of ancillary services you subscribe to in addition to the cost of the move.
Why should you hire NYC Movers & Packers?
We realize there are dozens of movers' services in east New York to choose from.  As your moving team, we feel it's important that you are comfortable when making your decision.  We have a team of movers that are licensed, insured and have years of experience in the moving industry. Additionally, we go that extra mile to ensure your comfort and satisfaction.
When you hire NYC Movers & Packers to handle your local or long-distance move, you're hiring years of experience and expertise.  Additionally, we can save you time and money in process.  To learn more about our moving local or long-distance relocation services, contact us at your earliest convenience.