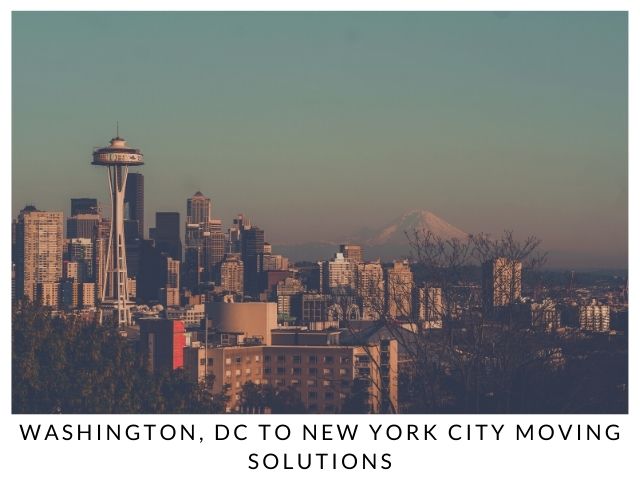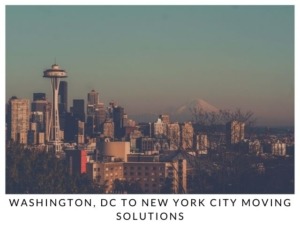 Though you've enjoyed the time spent living in Washington, DC and all the amazing things that came with your stay in our nation's capital, you've decided to relocate to the Big Apple and start a new chapter in your life.  One thing is certain; you definitely won't regret your decision.  However, moving long distance requires the help of professional services as movers for Washington DC to New York City.  Otherwise, you might regret trying a DIY move and the potential negative consequences of such an endeavor.
Thus, when it's time to start that adventure, why not let NYC Movers & Packers help you make that transition as smooth as possible?  We are a full-service moving company that provides an extensive line of professional relocation services that can be tailored to meet your specific needs.  From its face-paced atmosphere to its incredible skyline, NYC attracts people who are looking for a higher quality education, are starting a new career, or simply want some adventure in their life.
What are the benefits of moving to New York City?
New York City has long been known for its arts and cultural scene, its extraordinary architecture, its incredible nightlife, and its many world class dining venues.  The city has been used in numerous movie sets because of its exciting, big city environment.  Furthermore, it offers several incredible benefits including:
Career opportunities – people move to NYC from all over the world in search of a new career. If you're seeking a career in advertising and marketing, entertainment, fashion, finance, modeling, or public relations, New York City has it all.
Convenience – granted, the cost of living is slightly higher here than in DC, but you just can't beat the convenience of living in NYC. No matter where you live, you'll be within walking distance of attractions, hospitals, restaurants, schools, and stores.
Dining venues – no matter what time of the day or night, you'll always be able to find a place to eat a great meal. Furthermore, there are so many dining venues to choose from that you could eat at a different place every day for the rest of your life.
Incredible diversity – this is by far what separates New York City from others. With nearly 40% of the population having emigrated here from other countries, NYC has more than earned its nickname as "America's melting pot."  From its people to their cultures and festivities, you'll quickly discover why New York City has it all.
Why should you choose a full-service moving company?
As a full-service movers from Washington DC to New York City, we handle every task associated with your relocation.  Hiring NYC Movers & Packers will enable you to focus on the other more important aspects of your move without all the stress and worry of a long-distance relocation.  Whether you're moving a studio or small apartment or a multi-bedroom household, it involves a lot of planning and preparation. Right from packing everything to the unloading in NYC and removing the debris, we'll be with you at every step of the move.
If you've made the decision to hire a moving company, there are a number of reasons to entrust your belongings to full-service movers rather than a standard moving company that only provides the basic services.  Here is a list of movers in Washington DC to New York City services that we provide:
WE sit down with you to develop a moving plan and provide some helpful tips for preparing for your upcoming move
WE provide all packing materials and moving supplies such as boxes, bubble wrap, packing tape, and wrapping paper as well as extra padding and furniture blankets
WE disassemble all large, bulky furniture items and then reassemble once they're in your new home
WE help you pack your belongings and then help with the unpacking once we arrive at your new location
WE load your items onto our truck, ensuring they will arrive in the same condition, and then unload everything after transporting your items to their new destination
WE dispose of all used packing materials and any other debris once everything has been done to your satisfaction
Basically, if it has anything to do with your move, the NYC Movers & Packers team of relocation specialists will make sure it's taken care of. We have handled innumerable moves in the past and are ready to take on any relocation requirement that you may need. If it is not listed on the website, do call us and let us know. We'll take care of it.