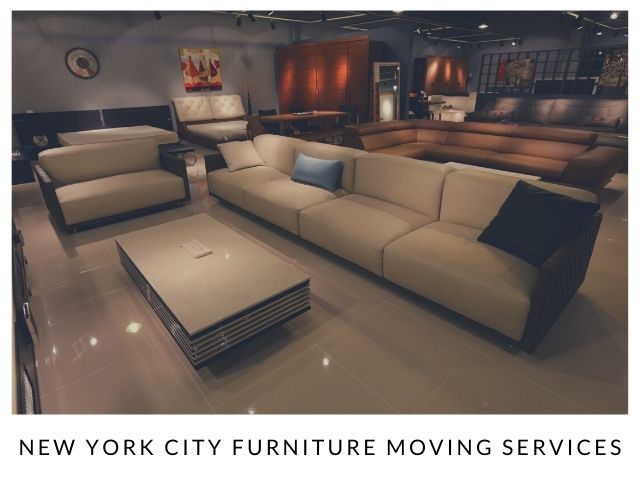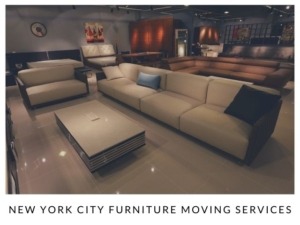 Moving furniture can be a challenging task, especially when there are larger items made up of multiple pieces that require disassembly before you load them onto a moving truck and transport them to your new location.  Whether you need furniture movers in New York for a single item or an entire houseful, NYC Movers & Packers is here to help you get those items to your new home quickly and efficiently.  With our experience and expertise, we'll alleviate your stress so you have a hassle-free move.
What do our furniture moving services include?
Everyone needs professional help when it comes to moving furniture, especially here in New York City.  Because most individuals rely on public transportation, they usually don't have access to larger vehicles that are capable of handling a home full of heavy furniture items. Having to deal with parking restrictions and traffic congestion makes the job of moving furniture even more complex.  Our furniture moving services include help with the following:
Disassembly and reassembly of larger furnishings including beds, dining tables, and especially RTA furniture like IKEA items
Handling antique and vintage furniture such as cherished older family heirlooms, and other items that require extra TLC when moving them
Moving office furniture such as cubicles, desks, office chairs, oversized conference tables, and more
Wrapping furniture in order to prevent damage during your move
Whether it's an armoire, barstools, couches, dining room tables, or any other piece of furniture in your home, NYC Movers & Packers is always prepared to handle the job.  Our furniture movers in New York has years of experience moving furniture in and out of apartment buildings, condos, and homes of all sizes.  Furthermore, have lots of experience maneuvering large pieces of furniture through narrow hallways as well as up and down multiple flights of stairs.
What are the advantages of hiring professional furniture movers?"
When you hire professional furniture movers, you're not only hiring experience and expertise, you're hiring a team of courteous professionals who know how to handle the challenges of moving in New York City.  We have the experience and training to deal with heavy traffic, a lack of elevators, strict parking and unloading regulations, and unpredictable weather at certain times of the year.  Here are the main advantages of hiring our cheap furniture movers' team in New York:
Every member of the NYC Movers & Packers team is fully bonded and insured for any liability that arises
New York City professional movers are street smart and know how to maneuver large trucks through the city.
Our furniture moving team will save you time and, in many cases, money
Professional furniture movers can handle maneuvering large pieces of furniture through narrow hallways as well as up or down multiple flights of stairs
We have the proper equipment required for apartment and studio moves
We provide all packing materials and moving supplies to ensure that your furniture is safe and secure in transit
That is why you need to enlist the services of NYC Movers & Packers. We do not consider you a client on the list, but take care of your belongings just the way we would our own. The bottom line is that the best way to ensure a stress-free move and get you settled into your new home is by hiring our furniture movers team in New York.
How much does moving apartments cost in New York City?
The cost of moving from one apartment to another is influenced by several factors.  These include the distance of the move, the moving services required, the number of movers needed to assist with the move, the size of the move, and the time of year that you're moving.  Based on these 5 factors and national moving cost averages, the following is a list of the costs for moving in New York City:
$400 to $700 for a studio apartment
$700 to $1,100 for a 1-bedroom apartment
$1,100 to $1,500 for a 2-bedroom apartment
$1,500 and up for a 3- bedroom apartment
Remember, these figures are based on national averages.  Your moving costs could be higher or lower depending on the 5 factors mentioned above.  Having a NYC Movers & Packers relocation specialist do an in-home estimate will provide you with the most accurate quote possible.  That way, you'll know what you'll be paying upfront before our furniture movers' team in New York arrives on moving day. This will ensure that you are comfortable and know that professionals are handling your furniture carefully.