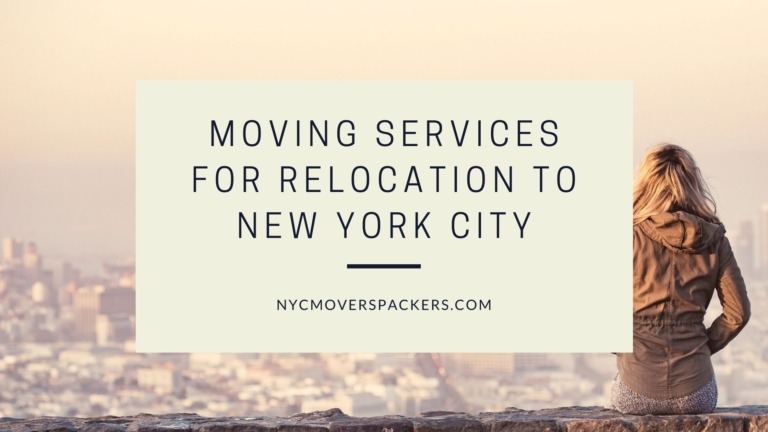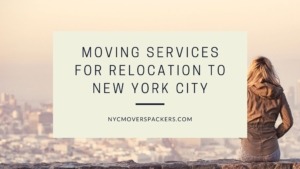 One of the first things that individuals notice when relocating to New York City is the number of people that fill the city streets on a daily basis.  The other thing you'll need to adjust to is the higher cost of living.  For example, the average cost of a home is over $2 million while the average rent is just under $5,100 per month.  Furthermore, there are more than 8 million residents in NYC, 1.5 million of which live in Manhattan.  Finally, almost 4 out of every 10 New Yorkers were born in another country.  So when you're ready to move to the Big Apple, NYC Movers & Packers is ready to help.
Why do people move to NYC?
Whether it's a commercial or residential move, naturally the cost to move to NYC is one of your primary concerns.  However, it's important to understand why people would move there in the first place.  If you're looking to pursue certain needs and satisfy your aspirations, New York City is the ideal location for accomplishing those goals.  However, here are 5 more reasons to move to NYC:
Career opportunities – no matter what career you've chosen, NYC offers more high-profile career opportunities than anywhere else in the world.
Community – NYC features a strong sense of community. There is no other place in the world with as much cultural diversity as what this city has to offer.
Convenience – you can find just about everything you need within a 5 to 6 block radius of your NYC apartment.
Culture – with nearly 4 out of every 10 New Yorkers being foreign born, you'll find cultures from every part of the world.
Nightlife and entertainment – New York City's nightlife are its own subculture. The city operates on its own internal clock so there is literally no bedtime here.  That's why they call it "the City that never sleeps."
In addition to the above, you'll find some of the most recognizable landmarks of the world in New York City such as the Empire State Building, Grand Central Station, the Statue of Liberty, Times Square, and Wall Street.  In any event, NYC Movers & Packers will provide an estimate of the cost to move to NYC and ensure that you have a smooth transition when the time comes.
Additionally, we have a plethora of services available to help you move to NYC. These include providing you with packing material, help you pack and move. We'll unload your goods, remove the debris after the boxes are opened and even offer storage services when needed.
Why should you hire a professional moving company?
Whether you're moving locally into one of the 5 boroughs of New York City or moving here from another state, the best way to ensure a quick and efficient moving experience is to hire a professional moving and relocation service.  Moving your household is one of those life events where competence, experience, and reliability will be the difference between failure and success.  That's why hiring NYC Movers & Packers to help with the relocation process makes good sense. We'll shoulder the burden of your move and you can utilize that time to focus on other aspects of your life.
Besides the affordable cost to move to NYC that we provide, here are 6 reasons why you should hire a professional, full-service moving company to assist you when moving to New York City:
Accountability – as with any other moving company, NYC Movers & Packers is fully bonded, insured, and licensed. This means we'll be held accountable for any damage or lost belongings.
Cost-effectiveness – although you might think that a DIY move could save some of the cost to move to NYC, that isn't always the case. In the long run, hiring professionals could actually save you money.
Efficiency – our team members pride themselves on saving you time with a higher level of efficiency.
Experience – NYC Movers & Packers team members have been rigorously trained in all aspects of handling your personal belongings properly throughout your move.
Reliability – hiring a reputable and trustworthy moving company whose crew arrives on time the pre-scheduled date of your move is your most reliable option for moving to New York City.
Safety – this is another crucial aspect of any local or long-distance move. By hiring a professional moving team, you're ensuring you and your family's safety as well as that of your belongings and valuables.
Hiring professional movers usually results in a safer and smoother relocation process.  We understand how to pack and load your items so they are safe and secure in transit.  To learn more about our services or to schedule an in-home estimate of the cost to move to NYC, contact NYC Movers & Packers today. Call us today.