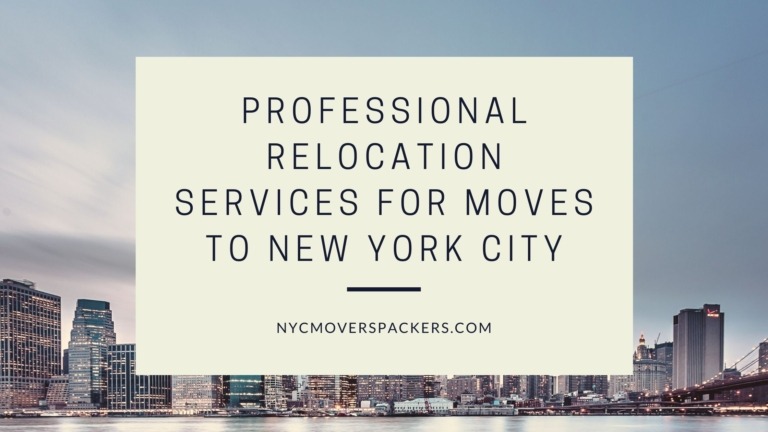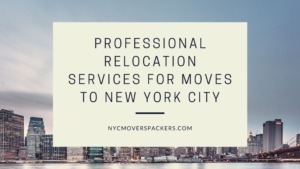 Whether you call it the "Big Apple" or "the City so nice they named it twice", New York City is an amazing place to live and make a living.  So, if you've recently decided to relocate there, NYC Movers & Packers is only a phone call away from helping you make that transition as smooth as possible.  We are a full-service moving company.  In other words, we can handle anything associated with your commercial or residential relocation no matter how complex it may be.
What are the best Reasons for moving to New York City?
For those of you who've been asking "why should I move to NYC?", the best answer is because of the number of opportunities you'll have for pursuing your dreams and aspirations as well as satisfying your needs.  Here are 6 very good reasons for moving to New York City:
The career opportunities – regardless of the career you've chosen, there's no other city in the US (or the world for that matter) that offers as many high-profile opportunities for career employment.
The community – interestingly enough, people go about their business every day with little or no interaction. Friendly communities' number in the tens of thousands here and there's a good chance you'll meet lots of similar-minded individuals.
The cultural attractions – the city features 500+ art galleries, more than 2,000 arts and cultural organizations, and countless museums. This is one of the best answers to the question "why should I move to NYC?"
The entertainment – seeing celebrities in the city is as common as running into people you know in the town you've been living in. Eventually, the shock will wear off and you'll just enjoy such encounters.
The housing – when you live in NYC, you'll probably live in a full-service building. This means that chores and tasks you needed to handle on your own will be provided for you such as housekeeping.  Plus, you can request other services.
The lifestyle – you won't need to worry about the cost of gasoline because NYC has an excellent public transportation system. So, you won't need a vehicle to go anywhere. Furthermore, you can have meals, online purchases, and just about anything else you can imagine delivered right to your door no matter what time of day or night.
Thus, irrespective of the reason for the move to New York, whether it is personal or professional, it is important to plan it properly. And we know that there are multitude of activities that need to be done within the available timeline. We are here to shoulder the responsibility of your move while you focus on other aspects of your life and family.
Just keep in mind that when you move to NYC, you'll need to adapt to a world that's crowded, expensive, and incredibly competitive.  However, in the end, you'll discover that it's well worth it, especially if you've hired NYC Movers & Packers to help.
How much will it cost to move to NYC?
Whether you're moving to New York City from an hour or two away or from the West Coast, there are certain factors that will influence the cost of your move.  This includes the distance involved, moving services required, number of helpers or movers needed, size of your household, and time of year you're moving.  For instance, a shorter move from up to two hours away could cost as little as $1,500.  Conversely, a long-distance move of 1,000 miles or more could cost as much as $10,000 or more.
How can a full-service moving company make your relocation easier?
Unlike standard moving companies that just provide the basic moving services such as loading and unloading their trucks, NYC Movers & Packers offers an extensive line of moving services.  As was mentioned above, full-service moving companies handle just about everything associated with your relocation including:
providing all moving and packing materials such as boxes, bubble wrap, furniture blankets, packing tape, padding, and wrapping paper
disassembling your bulkier furniture items and reassembling them in your new home
helping you pack your belongings and then unpacking them after they've arrived at your new location
transporting your furniture and belongings from your former location to your new NYC residence
cleaning up and disposing of all packing materials and other debris from the move
To answer your question "why should I move to NYC?" with NYC Movers & Packers, we have the moving experience and expertise required for this type of move.  Plus, where the protection of your belongings is concerned along with flexible scheduling and better time management, we've got you covered from start to finish.  To learn more or to schedule an in-home estimate of all moving costs, call NYC Movers & Packers today. We're here to help you.