The importance of reading Reviews when choosing the best New York to Florida Moving Company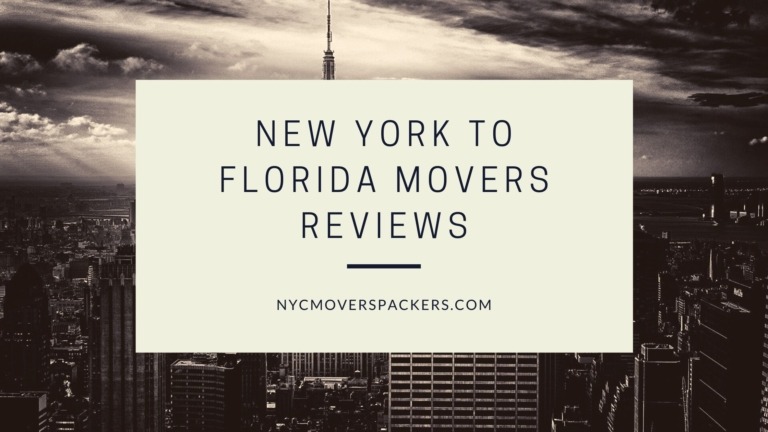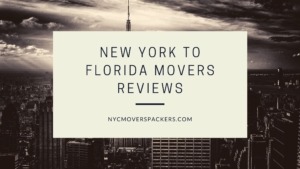 If you're considering relocating to Florida from New York and are trying to choose the best moving company for the job, it's important to read several New York to Florida movers reviews.  Moving company reviews provide valuable information about those companies that are potential candidates for helping with your relocation.  In many cases, these reviews can be very opinionated and show a customer's dissatisfaction or satisfaction with the company they hired for a recent move. However, reading the reviews can give you an impression about the company that helps you decide whether you want to or don't want to work with them.
Are moving company reviews reliable?
Naturally, the entire staff at NYC Movers & Packers appreciates all positive customer reviews.  However, we also believe that negative reviews are equally as valuable in that they tell us where improvement is needed.  However, it's also important to understand that some reviews are unreliable.  Recent studies have shown that the most reliable and trustworthy reviews are those where a person has given a company a 3 or 4 out of 5 stars rating.
Why only the 3 or 4 star and not 5-star New York to Florida movers' reviews? Because no moving company is perfect.  All of them make occasional mistakes.  Furthermore, it means customers are not 100% satisfied all of the time.  Additionally, they may have written their review when they were happy at that particular moment and weren't aware of everything at that point in time.  Conversely, you shouldn't pay much attention to the 1-star reviews either because that person may have been upset about something that happened during the move and are focused solely on that instead of the positives. Thus, it is good to go with the average scores that the company has received. It will help you shortlist dependable and trusted services that you can choose from when you are looking to move.
How has our company benefited from online reviews in the past?
NYC Movers & Packers know from experience that positive online reviews provide many benefits.  A customer's comments enable us to get more positive reviews down the line by being prepared to do everything in our power to satisfy the next customer.  Here are three ways that online reviews have benefited our business:
Reviews have helped us build our reputation as a trustworthy moving company.
Reviews have helped us improve the lines of communication with the customer.
Reviews have helped us to improve the moving services we provide.
Most importantly, online New York to Florida movers reviews has helped customers make a well-informed decision about hiring our services.
Have negative reviews hurt our business?
The only time a negative review can hurt your business is if the company in question fails to react or respond to it.  If handled properly, a negative review can actually work in a company's favor.  Here are some statistics to back that up:
40% of consumers believe that negative reviews build a company's credibility
68% of consumers will trust a company that has negative as well as positive reviews
72% of consumers feel that negative reviews provide them with insight to a company's products or services
80% of consumers look for negative reviews when comparison shopping
Additionally, whenever we see negative New York to Florida movers reviews, they are dealt with in prompt fashion.  The first thing we look for is multiple instances of the same complaint.  When this happens, we know there is a genuine problem that requires our immediate attention.  Next we respond to each customer quickly and professionally.
Statistics show that when a customer writes a negative review, 40% of them expect a response within one hour of posting their comments.  Neglecting to do so can hurt a company's credibility.  Finally, and most importantly we pride ourselves on taking immediate action whenever someone has a complaint about NYC Movers & Packers or our services.  We know there will be negative consequences if we don't.
Should you trust only online reviews of our company?
Even though you may feel that we are reputable and trustworthy when reading reviews about us, you should still confirm this by contacting us and asking questions that you feel are essential to making your decision.  By doing this, you'll learn more about our company, the moving services we offer, and the costs involved in moving.  So, don't rely solely on our New York to Florida movers' reviews.  Remember, there are other positive qualities to look for when choosing a moving company.