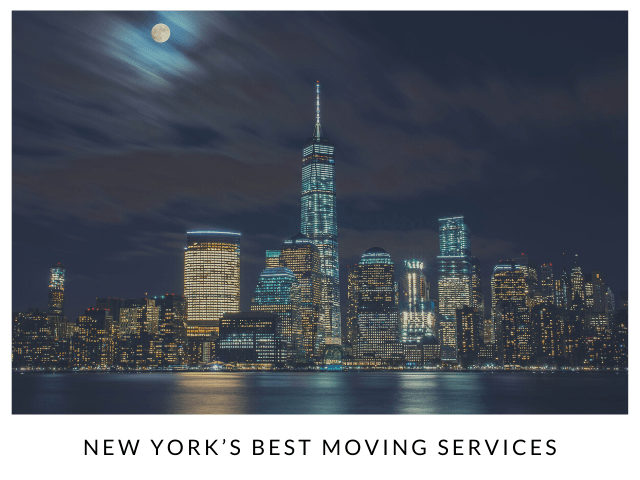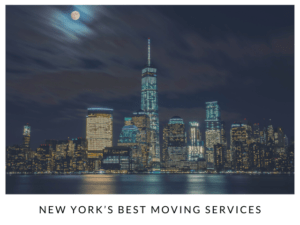 At NYC Movers & Packers, we have one simple goal – ensure the customer is satisfied by exceeding their expectations.  As a reliable and reputable moving company, we are well aware of how stressful moving can be, even if you're just moving down the block.  We also know that no two moves are ever alike.  As your moving specialists, we can tailor our New York best movers' services to satisfy your unique, individual relocation needs.  Most importantly, we'll shoulder the burdensome tasks of you move so you can stay focused on the other more important details of your relocation.
How does Our Moving Process work?
NYC Movers & Packers offers a simple yet sophisticated moving process that enables our New York best movers' team to tackle any moving job, no matter how complex or difficult it may be.  Our moving process includes:
Customizing a moving service package that is tailored to your specific relocation needs and requirements
Developing a moving plan and helping you prepare for moving day
Having a contingency plan in place to ensure that any difficulties or problems can be resolved as quickly as possible
Providing any post-moving services required in order to help you get settled quicker
The key to any successful moving and relocation plan is organization and planning while not overlooking even the smallest of details.  At NYC Movers & Packers, we bring our industry experience and expertise to every moving job to ensure that you have a stress-free moving experience.
What moving services do we provide?
As a full-service moving company, we handle just about every task associated with your move.  It also means that we provide many services that standard moving companies usually don't.  Basically, we provide options that enable you to have the control you need while our New York best movers team handles everything else.  In order to accommodate your needs, we offer the following services:
Supplying all moving and packing supplies including boxes, bubble wrap, extra padding, moving blankets, packing tape, and wrapping paper
Packing and unpacking your belongings
Disassembling furniture items and reassembling them at your new location
Loading and unloading our moving trucks
Transporting your furniture and belongings from your current home to your new home
Removal of all debris and used packing materials
If there is anything else in the way of serving your needs that you don't see above, don't be afraid to ask us about additional services.  Whether you're moving a studio or small apartment, condo, or multi-bedroom home, NYC Movers & Packers has you covered.
How much does it cost to hire our New York best movers' services?
Estimating the cost of your move requires the expertise of one of our a moving and relocation specialist.  In order to provide the most accurate quote, we need to conduct an in-home estimate.  Based on a 2 or 3-bedroom home and a shipping weight of 7,500 pounds, a local move will average $1,250 to $1,500 and a long-distance move of at least 1,000 miles will cost between $4,800 and $5,000.
In addition to the moving distance and shipment weight, there are certain factors that can influence the cost of your move.  This includes additional moving services required, the number of movers needed, and the time of year that you're planning to move.  Be aware that the figures above are based on national averages and that your pricing may vary.  Again, an in-home estimate is the best way to get an accurate moving cost. You can schedule an appointment and one of our movers will be there to evaluate the amount of possessions that need to be moved. Based on that we will provide you with a written quote that will be honest, transparent and have no hidden costs.
Why should you hire NYC Movers & Packers?
We know that there are literally dozens of moving companies to choose from in the greater New York City area.  We also know that a large percentage of them don't provide the broad range of New York best movers services that we do.  Our moving services are not only affordable and efficient, but are priced competitively so that you receive the best value for your investment.  We encourage you to get pricing quotes from several companies so you can see just how competitive our rates are.  This is essential to making the right, well-informed decision when moving your household.
To learn more about our New York best movers' services or schedule a FREE in-home estimate of your total moving costs, contact NYC Movers & Packers and speak with a relocation expert today. We're here waiting to assist you with your custom requirements. Call us today and let's discuss your move.