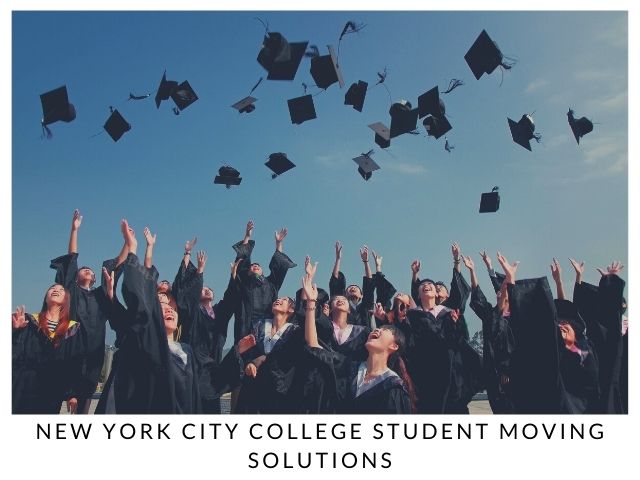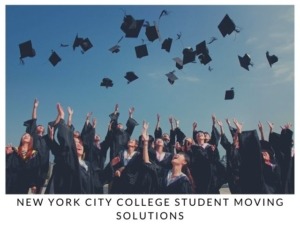 As a college student, you face a lot of challenges.  You have to balance your classes, hold down a job, and try to maintain a social life.  In addition to this, there's the issue of deciding where you'll be living during the semester.  Whether you're planning on living in on-campus housing or off campus in an apartment or house with roommates, NYC Movers & Packers can help with your move.  Our college movers' services in New York have been tailored to meet the needs of students throughout the greater NYC area.
Why NYC Movers & Packers?
We know there are lots of moving companies in the area to choose from and many of them claim to be college student relocation specialists.  Unfortunately, many of them don't deliver the quality of service they advertise.  As a full-service moving company, helping college students get settled on or off campus is one of our specialties, and we have years of experience and expertise to back that up.  Needless to say, we're no strangers to the student moving game.
Our skillfully trained college movers' team in New York knows how to navigate crowded spaces and narrow hallways as well as up and down stairways.  This eliminates a lot of stress for the student.  Furthermore, we stay up-to-date on residence hall regulations and know where to park our moving trucks as well as the time of day when parking is allowed.  Most importantly, we'll do all the heavy lifting for you so you can focus on other important aspects of college life.
When are the best and worst times to move?
It goes without saying that the best time for you to move is when you need to.  NYC Movers & Packers can provide our college movers services in New York 7 days a week throughout the entire year.  Remember, the period beginning on May 15th and ending on September 15th is our busiest time of the year.  The end of the month and holiday weeks is also busy with students moving.  While factors such as the distance, moving services requested, size of the move, and the time of year will have an impact on your moving costs, we will try to accommodate you in any way possible.
What items are NYC Movers & Packers not allowed to move?
Industry regulations forbid moving companies from transporting certain items on their trucks that are considered dangerous and potentially harmful.  This includes items such as ammunition, certain plants, combustible or flammable items, explosives, firearms, hazardous materials, illegal drugs or substances, and perishable food items.
What moving and relocation services do we provide college students?
Whether it's moving back to campus when the semester starts, back home at the end of the semester or for the summer, or to a different campus, we are the one-stop solution for a college student's moving needs.  Our college movers' team in New York provides the following student relocation services:
Needs assessment (we sit down with the student to create a moving checklist and determine what services they require)
Packing materials and supplies (boxes, bubble wrap, furniture blankets, padding, tape, and wrapping paper)
Disassembling and reassembling furniture
Packing and unpacking
Loading and unloading our moving trucks
Disposing of all used packing materials and debris from the move
As the college student's full-service moving partner, NYC Movers & Packers has you covered when moving day arrives. All you need to do is let us known in advance the services that you need and we'll ensure that everything is done on time. We offer storage services so that if you need temporary storage for extra boxes, you have the security knowing your possessions are in safe hands.
How much to college movers in New York cost?
Although moving away from home to college can be an exciting experience, it certainly doesn't have to be an expensive one.  NYC Movers & Packers offers some of the most competitive rates in the moving industry today.  The cost to move to on-campus housing or off campus into an apartment or house will vary based on several factors. These include:
distance
ease of access
moving services requested
labor (how many movers will be needed)
size of the move
Based on moving industry statistics and national averages, the cost of college movers New York services ranges from $300 to $500 for local college moves and from $1,500 to $3,000 long-distance moves. If you are shopping for a quote on your impending move, call us and schedule an in-house evaluation. Based on the number of boxes or possessions that have to be moved, we'll give a written quote.